---
Para recibir información semanalmente, dejanos tu e-mail:
---

Buenos Aliens
en Facebook

Buenos Aliens
en Twitter
---
OTRAS NOTAS
Música recomendada por djs y productores argentinos
Facu Carri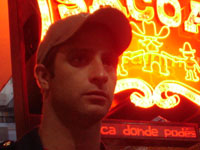 Oscar G. feat. Tamara Wallace - Back To You [Nervous Records]
Mr. V - A Taste of the Honeys (Nick Holder's Essential Mix) [Woman on Wax]
Eelke Kleijn - The night (Pablo Bolivar mix) [Proton music]
Shonky - Mamma Queen [Contexterrior]
Danny Howells - long hot summer [Big Deeper]
Knee Deep - Can We Really Do This? [Fluential]
Yousef - Legacy (vocal mix) [Renaissance]
The junkies - Deep (Carlo Lio mix) [Rawthentic Music]
Nikitin & Semikashev - Reflection Vector (Supernova mix) [Robotronic recordings]
Stereo Soldiers - Trashy (Deep'N Soull mix) [Nanowave trax]
Formato: Artista - Título (Versión) [Sello]
<<Personal data>>
space ~>
http://www.myspace.com/facucarri

<< video educativo del mes.>>
Little Louie + ALLEN & HEATH XONE S6 + Bozak ISO-X
ROTARY RULES!!!!!
Dj Facu C@rri
www.surfacebookings.com
www.myspace.comfacucarri
Tags: facu carri
TRANSMISIONES RELACIONADAS
FACU CARRI