---
Para recibir información semanalmente, dejanos tu e-mail:
---

Buenos Aliens
en Facebook

Buenos Aliens
en Twitter
---
OTRAS NOTAS
Música recomendada por djs y productores argentinos
Luis Zerillo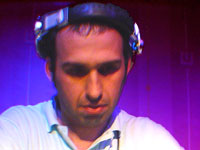 Algunos de los mejores del 2009
Joy Orbison - Hyph Mngo [Hotflush Recordings]
B.D.I. - City amd Industry [RH027]
Moodymann - Det.riot '67 [KDJ 37]
Si Begg - The Bleeps [MATE006]
Marek Hemmann - In Between LP [FATCD004]
Dub Elements - Hardcore Mothafuckerz [DB022]
Pan-Pot - Confronted [MOBILEE054]
Vandal and Hyper - Fugazi [KWTT039]
Marcel Knopf - Dusty Dance [MFP046CD]
Guti - Las Cosas Que No Se Tocan [DESOLAT009]
VA - Krafty Kuts Against The Grain - 2CD [ATG]
VA - Drumpoems Verse 2 [DPC0252]
Lukas Greenberg - Prisoner with A Key LP [PLAC069]
Jacuzzi Boys - Check That Body EP [BELOW22]
B-S-D - Compute [Ibreaks]
Sweet N Candy - For Those Who Know [ROMPE010]
Tiefschwarz feat Seth Troxler - Trust [SOUVENIR018]
Pepe Bradock - Path Of Most Resistance [Atavisme]
Uberzone - I No You [GIZMO001]
VA - Piñata EP [ABKT001]
Asem Shama - Metroman [PASO018]
Audiojack - Kicks For Kicks [GDM009 promo]
Mihalis Safras - Rubber EP [MATERIAL016]
DJ Sprinkles - Sisters I Dont Know What [MULEMUSIQ 038]
Ame - Setsa Ensor [IV22]
Nima Gorji - Obbatala [CLMTC001]
2000 And One - Heritage Remixes [PURE054]
Lawrence - Until Then Goodbye [MECD17]
Lemos - Kaloo [BCR001-6]
PRODUCT 01 - Ready 2 Rage [DF022]
Marek Hemmann - Gemini EP [FAT O42]
Diverted - Big Baby Fear (Mr No Hands Remix) [Air]
John Daly - Aurora [IRR005]
Veitengruber - So You Gone [PLAY066-8]
Losoul - Up The Beach [PLAY155]
Baeka - Right At It [REKIDS041]
Masomenos - Third Eye Part 4 of 4 [WTM012]
Plaza De Funk - Unheard [Brighton Breaks]
Nick Curly - Series 1.2 [Cec10]
Pantyraid - Beba [Marine Parade]
Club Rayo vs Franco Cinelli - Fever [cd-r]
DJ T. - The Inner Jukebox LP [Get Physical]
2020 Soundsystem - Sliding Away (Johnny D Mixes) [VIS173B]
Bo Marley vs Disrupt - CD [Jahtari Germany]
Spencer Parker / Ekkohaus - Untitled Head / Learning To Fly [LD26]
Marcin Czubala - Mezcalinna [MOBILEE053]
Chris Carrier - The Diagonal Infinity EP [KAILASH018]
2000 And One - Heritage [PURE CD 006]
DJ Koze - Mrs Bojangels [Circus Company 37]
Jadell - Break To The Beat Ep [Rockstar]
Christian Smith & Reset Robot - Air Miles (Orig. & Rmx) [100% Pure]
EK - Speak Your Grind [Dead Famous]
Motor City Drum Ensemble - Raw Cuts 5 and 6 [MCDE1205]
Jamie Jones - Don't You Remember The Future [CRMCD009]
Stephen Beaupreé - Achaemenid EP [Wagon Repair]
Eskmo - Sand Dunes (Mi Loki Remix) [Bassrock]
Josh Wink - When A Banana Was Just A Banana [OVUM]
Guillaume & The Cotu Dumonts - The Pussy Sheppard [Musique Risquee]
Formato: Artista - Título (Versión) [Sello]
FELIZ AÑO NUEVO !!! Y LO MEJOR PARA TODOS EN EL 2010 !!!
My Space
www.myspace.com/luiszerillo
Videos
www.youtube.com/luiszerillo
Tags: luis zerillo
TRANSMISIONES RELACIONADAS
LUIS ZERILLO