---
Para recibir información semanalmente, dejanos tu e-mail:
---

Buenos Aliens
en Facebook

Buenos Aliens
en Twitter
---
OTRAS NOTAS
Música recomendada por djs y productores argentinos
Franco Bianco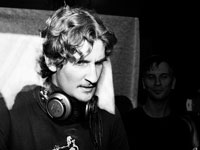 Derek Marin - The Things That (Alexi Delano Remix) [LB001]
Norbert Honkisch - Daydreaming (Original Mix) [NH004D]
Mihalis Safras - Memory Loss (Original Mix) [SPK001]
Mario Aureo - All Night Long (Original Mix) [YPE004]
Kramnik - Schirzo (Original Mix) [KRAM002]
Khristian K - Siren Song (Original Mix) [TANN010]
Atesh K - The Puppet (Original Mix) [RB010]
Anton Sever - I Can Fly (Alex Deep Remix) [DT072]
Novamas - Palladium (Original Mix) [CRMNL026]
David's - Upper Level (Original Mix) [3M006]

Formato: Artista - Título (Versión) [Sello]
=========
VIDEO
=========
=========
DELTA CLUB // DELTA FM 90.3
=========
Todos los Segundos Miércoles de cada mes (por la noche) hay set mensual en Delta. Si te lo perdiste, podes entrar
acá
y bajártelos!

=========
JORGE DREXLER REMIXES EP!
=========
Las fechas este año serán mucho más esporádicas y casi todas en formato DJ set y no Live! como en los últimos 3 años. Para Live! tendremos Septiembre, bajo la gira del disco de remixes de Jorge Drexler que luego en Octubre y Noviembre también rondarán los países de Sud y Centroamérica.
El disco de remixes de Jorge (producto de 3 años de trabajo junto a Nacho Benedetti) está a la venta con envío a la Argentina en
Juno Records
y en
Beatport
.
Para el que lo quiere tener el 128 de manera gratuita, puede bajárselo desde SoundCloud directamente
aquí
.
Por ahora las fechas de este año son:
11.03 @ Reaktor Club, Winterthur, Switzerland
12.03 @ Bumker, Luzern, Switzerland
13.03 @ Saxophone, Basel, Switzerland
18.03 @ MAD Club, Lausanne, Switzerland
19.03 @ Bullitt Club, Munich, Germany
26.03 @ Zoo Club, Bellinzona, Switzerland
29.04 @ King Club, Livorno, Italy
01.05 @ Gorlitzer Open Air, Berlin, Germany
05.05 @ Festung Mark, Magdeburg, Germany
20.05 @ Bogen 5, Köln, Germany
22.05 @ Saxophone, Basel, Switzerland
10.06 @ Arena Club, Berlin, Germany
11.06 @ Culture Box, Copenhagen, Denmark
12.06 @ Carnival Main Stage, Copenhagen, Denmark
18.06 @ Wuzz Tazz Open Air, Luzern, Switzerland
19.06 @ Saxophone, Basel, Switzerland
15.07 @ Summer Love Festival, Lemon Park, Nicosia, Cyprus
23.07 @ Blankenese Kiez Internat, Hamburg, Germany
05.08 @ Secret Island Festival, Goteborg, Sweden
06.08 @ Secret Island Festival, Goteborg, Sweden
Jorge Drexler Remixes Live! European Tour
+info //
drexler.dilekpr.com
? 28.08 @ Bullitt, Munich, Germany
? 02.09 @ Treibgut, Hannover, Germany
? 08.09 @ Strichpunkt, Luzern, Switzerland
? 09.09 @ London Lucidity, London, England
? 16.09 @ Mac Arena Mar, Barcelona, Spain
? 17.09 @ Tresor, Berlin, Germany
? 24.09 @ Unsichtbar, Saarbrücken, Germany
? 30.09 @ Hidden Fabrik, Luzern, Switzerland
Jorge Drexler Remixes Live! Latino America Tour
+info //
drexler.dilekpr.com
? 07.10 @ Bahrein Club, Buenos Aires, Argentina
? 08.10 @ Runa, San Francisco, Argentina
? 12.10 @ Feel Club, Córdoba, Argentina
? 14.10 @ Ochy.B, Córdoba, Argentina
? 15.10 @ Infierno, Córdoba, Argentina
? 21.10 @ Prince, Posadas, Argentina
? 29.10 @ Encuentro, Santo Domingo, Republica Dominicana
? 03.11 @ Ambar, Cholula, México
? 04.11 @ Caferoma, Aguascalientes, México
? 18.11 @ Mumbai, Guayaquil, Ecuador
? 25.11 @ Rock Garden, Cuenca, Ecuador
? 26.11 @ Blues Club, Quito, Ecuador
=======
LINKS:
=======
Website
Facebook
Dilek Records
Darek Recordings
Tags: franco bianco