CHART JULIO 2009
Joe Fisher
01. Mike Cotgrave - Cadejo (Joe Fisher & The Second Remix) [Quimika Records promo]
02. D'tolio - Extra Opus (Minz Remix) [2 Pin Records promo]
03. Nihil Young - Bye Bye My Brain (Ramon Tapia Remix) [Frequenza promo]
04. Evren Ulusoy - Romance Is Not For The Sensitive Guys (Nicholas Van Orton Remix) [Balkan Connection]
05. Jose Wated - Mamadera (Original Mix) [Darek Recordings promo]
06. Riffish & Jaxfeed - Tetris (Distaff Remix) [Onward Recordings]
07. Lank - Time to Move (Nick Hogendoorn Remix) [Outside The Box promo]
08. Joe Fisher & The Second - Death to Mr. Right (Makau Remix) [Empro Music promo]
09. Joe Fisher & The Second - Life to Mr. Wrong (Seba Rebolero Remix) [Empro Music promo]
10. Mladen Petrovic - Coda (Budai and Vic Remix) [Manual Music promo]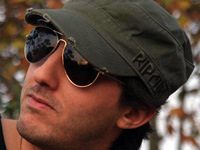 Formato: Artista - Título (Versión) [Sello]
------------------------------
Joe Fisher @ Max Cagliero's Lab, Proton Radio (Junio 09)
download
Tracklist
01. Masque - Red Girl Blues (Original Mix) Balkan Connection
02. Joe Fisher & The Second - Life to Mr. Wrong (2Robots Remix) Empro Music promo
03. Dj Christ - Sheiju (Joe Fisher & The Second Remix) Reticent Recordings promo
04. Riffish & Jaxfeed - Tetris (DISTAFF Remix) Onward Recordings
05. Ariel G & Chris Mackay - Ho'z In This House (Tomy DeClerque Remix) Behold Recordings promo
06. Joe Fisher & The Second - Death to Mr. Right (Makau Remix) Empro Music promo
07. S.M.E.R.T. - Olivia's Plantage (Joe Fisher & The Second Remix) QT Records promo
08. Evren Ulusoy - Theory Of Everythying (Derek Howell Remix) Balkan Connection promo
09. Tapwatr - Steady Politics (Manuel Sofia aka MOS Remix) Tribal Vision Records
10. Mathias Schwarzwald - Kitschraum (Original Mix) Manual Music promo
------------------------------
Out Now @ Beatport
Mario Bo - Cinco (Joe Fisher & The Second Remix) [CE Records]
Tracks
Cinco (Ambito Remix)
Cinco (Fiuset Remix)
Cinco (Mingroove Remix)
Cinco (Juan Carlos herrera Remix)
Cinco (Federico Giust Remix)
Cinco (The Second & Joe Fisher Remix)

Reactions
Darin Epsilon "The Second & Joe Fisher is a really cool remix. I just heard the original mix today. Thanks for sending"
John Curtis "Nice Release. Federico Giust & Fiuset Remix drop sounds big. Nice grooves, Will play for sure!"
Parrket / Feldraum "I liked Fiuset mix best and also The Second & Joe Fisher remix. Thanks"
Pablo Acenso "Great remixes. I liked all of them but I'll stay with Fiuset, The Second & Joe Fisher, and Ambito's remix"
Stereo Fx "Thanks for the promo! My top track is The second & Joe Fisher Remix"
Ray Costa "Thanks for the pack, Fiuset remix is good for me"
Ale Castro "Thanx for the promos, Full support"
Elias Jr "Mingroove Afterhours Remix sounds really good! I'll play it on my monthly podcast of June"
Anatoly Betskov "I like Fiuset Remix very good track and sound"
Jota Wagner "I really liked The Second & Joe Fisher remix as well as Ambito´s work"
Andy Newland (UK) "Nice remix from Fererico!!! Cool deeper vibes from the second & joe fisher"
Spur (USA) "Enjoying both Juan Carlos Herrera + The Second & Joe Fisher mixes off this one."
Chris Drifter (Hungary) "Federico Guist Remix for me"
KyneticS "Ambito mix is perfect for layering with a more carrying tune. Minigroove and The Second & Joe Fisher mix for me!"
------------------------------
DISCOGRAFIA
Mario Bo - Cinco (Joe Fisher & The Second Remix) [CE Records] 2009
Luciano Lima - White Street (Joe Fisher & The Second Remix) [Balkan Connection] 2009
Joe Fisher & The Second - Sodoma & Gomorra EP [Blue Bass Records] 2009
Joe Fisher - Not my enemy EP [Quimika Records] 2009
Keen Snake - Echoes (Joe Fisher Remix) [Quimika Records] 2009
Joe Fisher - Documental EP [Stereo Fx] 2008
Mora & Morales - My mind don't stop (Joe Fisher Remix) [Bit Records Mexico] 2008
Rey Santiago - Violeta (Joe Fisher Remix) [Entrainment Records] 2007
Joe Fisher - Dark Pharmacy EP [Home Made Electronica] 2007
PROXIMOS LANZAMIENTOS
Mike Cotgrave - Cadejo (Joe Fisher & The Second Remix) [Quimika Records]
Joe Fisher & The Second - Persia & Sparta w/ Baudelaire Remix [TBA]
S.M.E.R.T. - Olivia's Plantage (Joe Fisher & The Second Remix) [QT Records]
Joe Fisher & The Second - Life or Death EP [Empro Music]
Dj Christ - Sheiju Absolut (Joe Fisher & The Second Remix) [Reticent Recordings]
RECEIVED SUPPORT FROM
Eelke Kleijn, Parrket / Feldraum, Daniel Mehes, Hans Tavera, Nicholas Van Orton, Distaff, John Curtis, Abyss, Darin Epsilon, Norman Bias, Federico Giust, Luis Nieva, Facundo Mohrr, Damian DP, Jacco @ Work, DJ Tarkan
------------------------------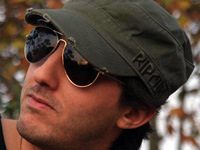 Web: www.djjoefisher.com.ar
Myspace: www.myspace.com/djjoefisher
Beatport: www.beatport.com/artists/joe+fisher
Dj List: www.thedjlist.com/djs/JOE_FISHER
Labels: Blue Bass, Balkan, Quimika, Home Made Electronica, QT, Empro, Stereo Fx